Artists: Gail Priest, George Poonkhin Khut, Pia van Gelder & Tom Smith and Peter Blamey
Curator: Gail Priest
Sounding the Future is an exhibition curated by Gail Priest that speculates about what art in the future will sound like. The exhibition will present sonic "possibles and potentials" ranging from almost-here transhuman mediations, to far-future post-anthropocene aftermaths, with some apocalyptic contingencies in between. We always speak of "visions of the future," but what if we were to let the auditory realm lead our imaginings? Does the dialogue about futurity take on new dimensions when considered through a different sense ratio? These dreams of future soundings, inflected by our present day, also offer reflections on how we listen now. The artists will develop new work that considers the impacts of new technologies, degrading environmental conditions and the prospect of a post-human world.
Opening: Tue 1 August 2017 6pm—8pm
Artist Talk: Wed 9 August 2017 6pm—7pm
Audio described tour: Tue 15 August 2017 1:30pm—2:30pm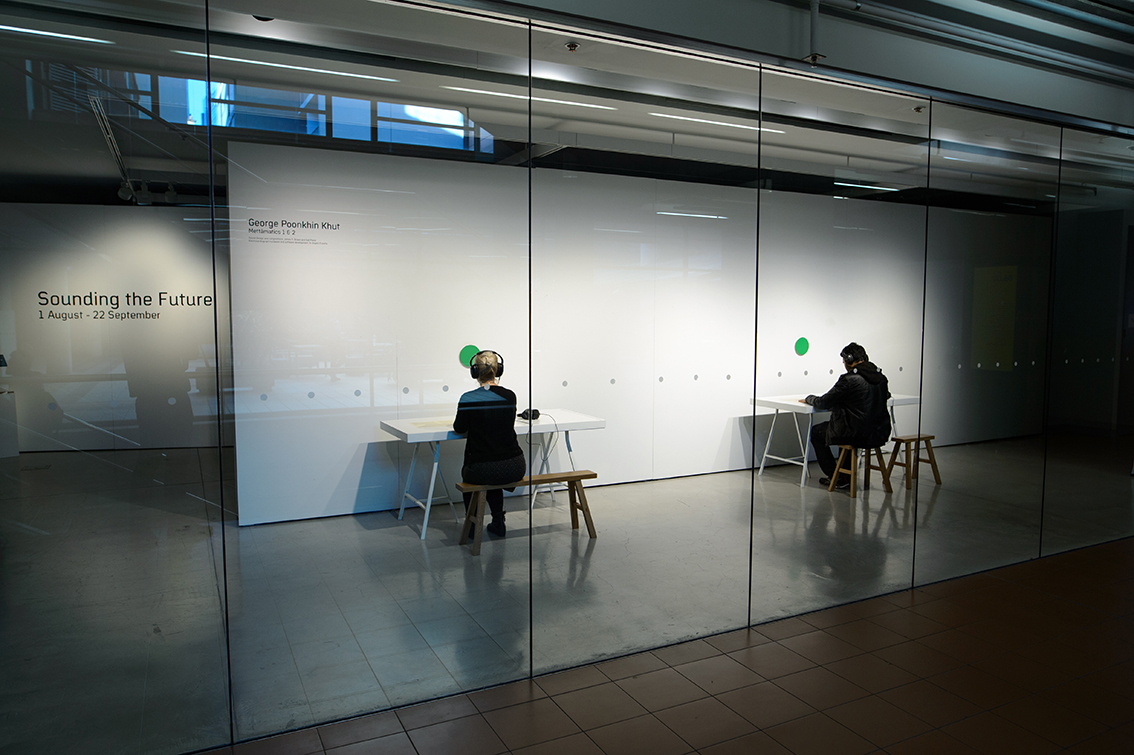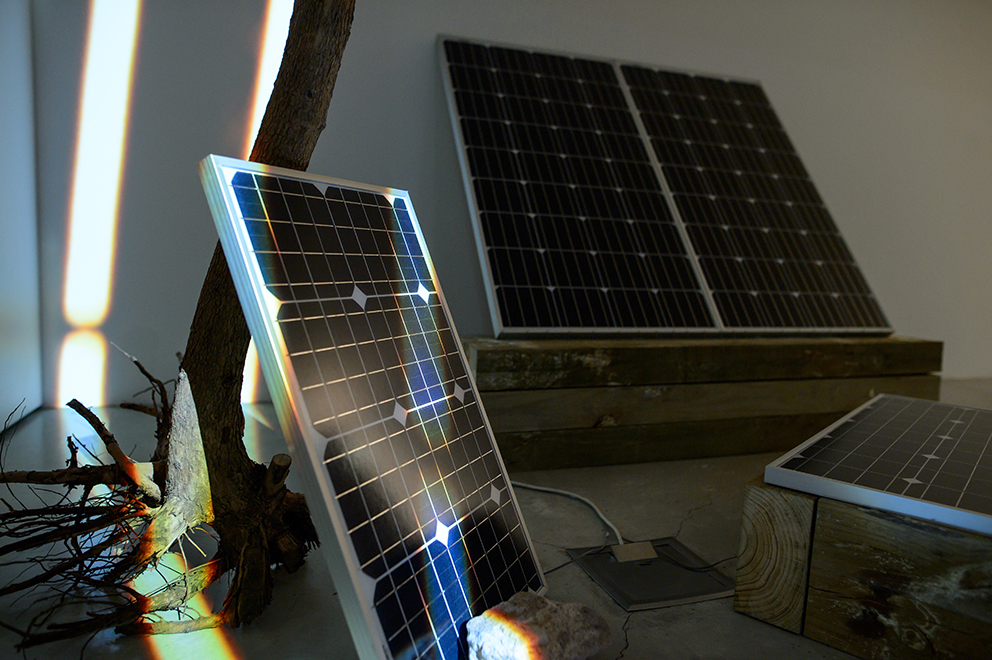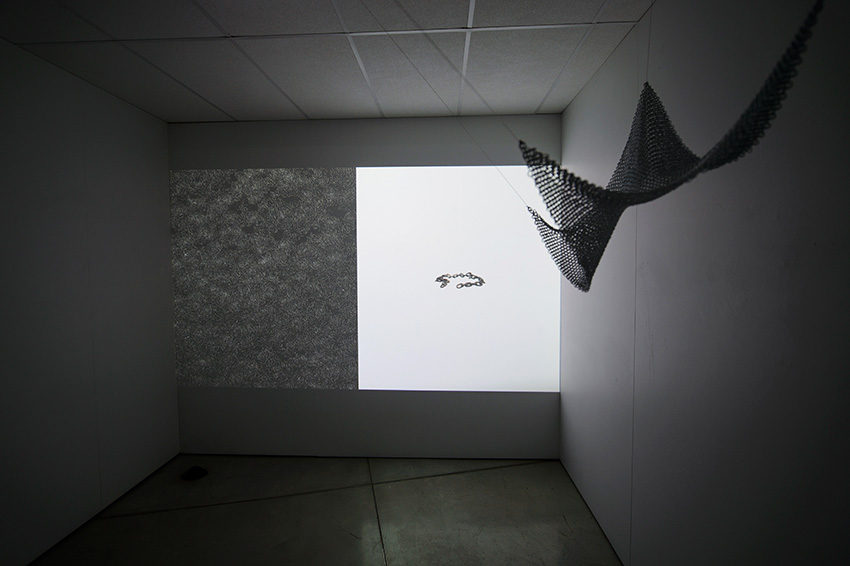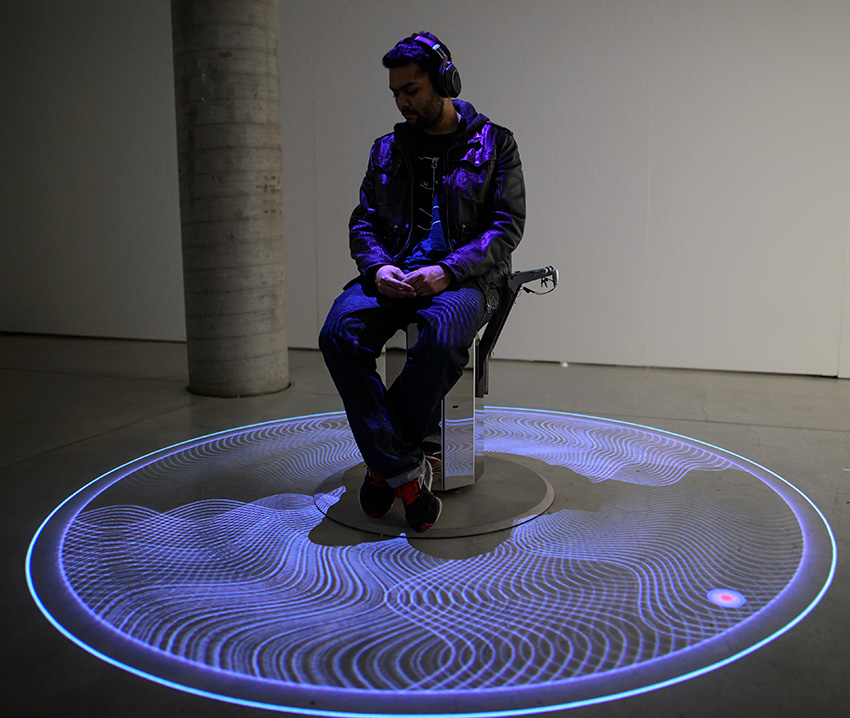 Images: 1) George Khut, Mettamatics; 2) Peter Blamey, Shelter Fallout/Spark Harvest; 3) Pia van Gelder & Tom Smith, Iron Star; 4) Gail Priest, Sounding the Future; photos David Lawrey
E-Publications
Download Sounding the Future Catalogue (PDF 2.8 MB)
with essay by Dr Lizzie Muller

Sounding the Future interactive iBook (available from iTunes)
ISBN 978-0-9942288-9-5 (229 MB)
Full publication including catalogue and the hypertextual fictions and non-fictions as sound and text in multitouch iBook format.
Requires iBooks to read.
Sounding the Future interactive PDF
ISBN 978-0-6481354-0-1 (PDF 3.9 MB)
Full publication including including catalogue and the hypertextual fictions and non-fictions as interactive text with links to online audio files.
(Streaming audio files requires internet connection.)
http://art.uts.edu.au/index.php/exhibitions/sounding-the-future/
UTS GALLERY
Level 4, 702 Harris St, Ultimo, Sydney